Happy Birthday Jules Verne
Conceptual event design. Vectorworks and Photoshop rendering.
Vectorworks & Photoshop rendering for the Ears Up Design Studio, a prototyping space for sound and multimedia design located in Glendale, CA.
Vectorworks concept renderings showing stage layout for car presentation.
Design by D Before E.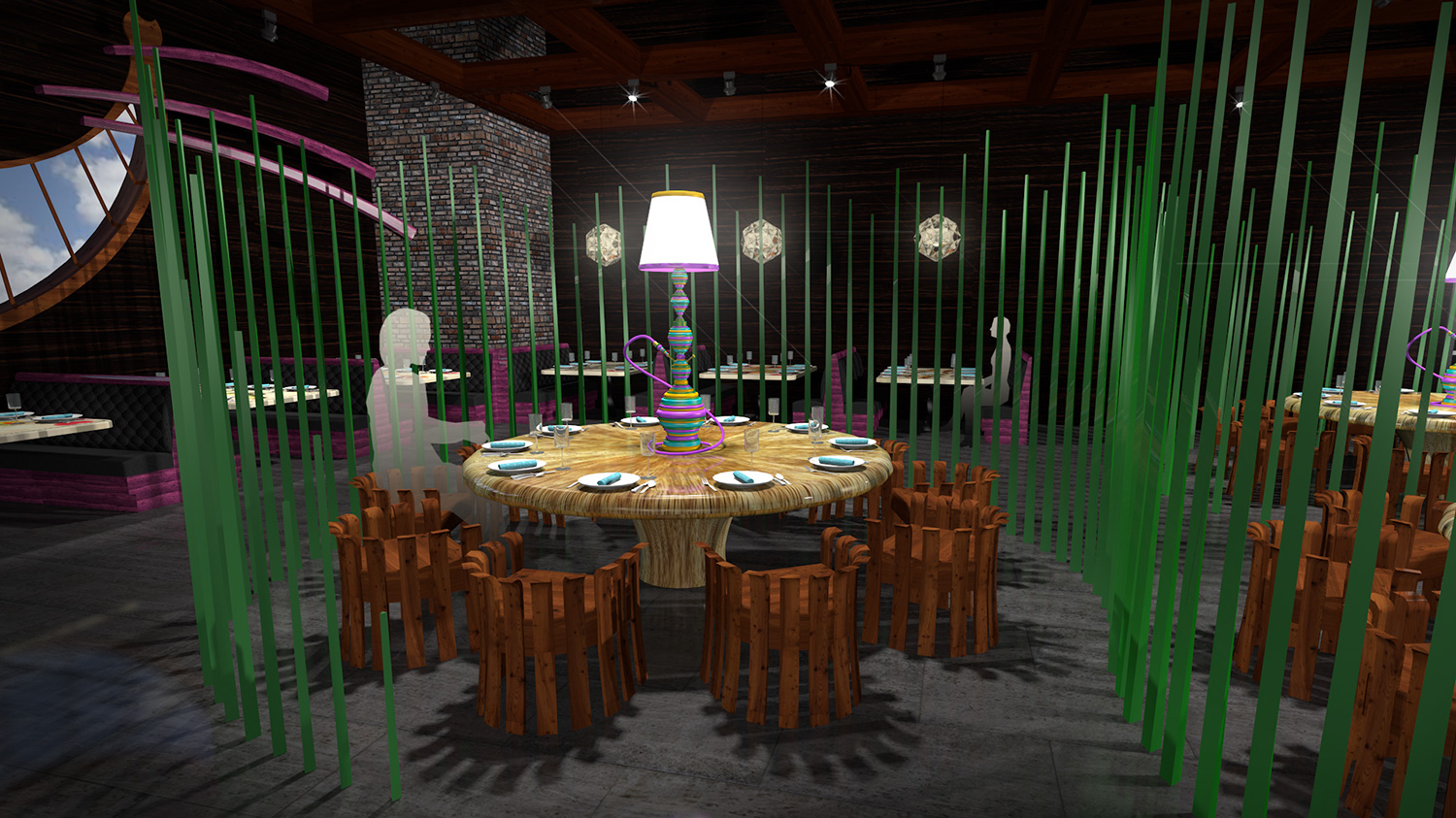 Mirabili is a conceptual themed restaurant inspired by Lewis Carroll's beloved 1865 novel Alice's Adventures in Wonderland. The design aims to create a sophisticated dining space with subtle references to the original text, meant to be enjoyed by both adults and children. Renderings created in Vectorworks with Photoshop figures.